Seth Fowler graduated from Texas in 1998. Since 2004, he has been helping home buyers and sellers in the DFW Metroplex. Whether new construction, existing homes, investment property, or land, he is your Real Estate Sherpa – guiding you through the process, making it an enjoyable experience. Based in Tarrant County, however, he will help connect you with a quality Realtor anywhere in Texas, the United States, or in the world. When looking to purchase or sell real estate in this new market, call Seth at 817.980.6636.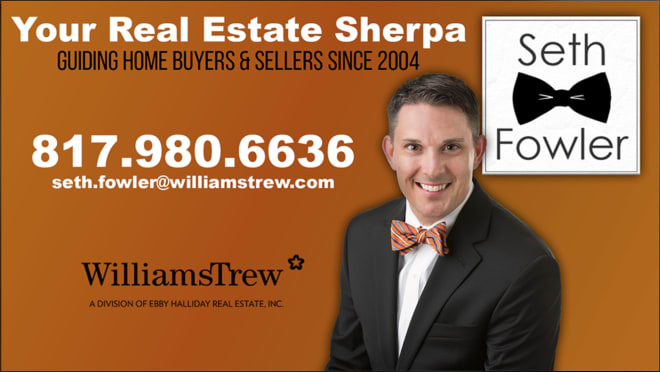 Primer.
Last season was a tough one for Texas' former head coach, getting swept by the school he left to take the job on The 40 Acres. Last year's Red Raiders team was elite on defense – they had several players who were 6'6+ who could switch on ball screens, meaning they had no real weaknesses or matchup problems on that side of the floor. They made it to the Sweet 16 behind their elite athleticism and forward play, boasting the best front court player in the conference in Byrson Williams, who was all-Big-12.
This year's Tech team is not the same as last year's. They stand at 10-6 right now, coming off of a 34-point loss to Iowa State in Ames where everything went wrong. The Cyclones out-rebounded them by 17. Tech shot 5/26 from three to ISU's 12/22, got doubled up on assists, and turned it over eight more times than the Cyclones did. It was an absolute beat down, albeit by a good ISU team.
Mark Adams, the Red Raiders' lead man, reached high levels of success his first year in Lubbock, mostly with transfers he brought in that just fit incredibly well together. He doesn't have a team as well-built as last year's, and they have struggled in conference play so far, as they have yet to win a Big 12 game (0-4). It doesn't seem likely that playing arguably the second-best team in the conference on the road will give them their first victory in Big 12 play.
By contrast, Texas is coming off of a huge comeback victory against 17th-ranked TCU on Wednesday that has to have their confidence up. They were down as much as 18, and trailed by 13 at the break, but continued to battle back until they took the lead, winning by four points in a game that had the Moody Center rocking. Make no mistake – the Moody Center is worth a few points per game. The disaster of last year's home game against Texas Tech, where it was basically split down the middle between Longhorns and Red Raiders fans, will not be repeated tonight. The Longhorns are going to pack the place with die-hard fans in burnt orange.
Texas Tech Offense.
The Red Raiders are more of an offensive team than a defensive one this season, averaging 76.6 points per game, good for 77th in the country out of 363 teams. They're top 25 in 2PFG percentage at 56.8%, much of which is due to the play of their bigs, who score quite a bit inside. 6'8 forward Kevin Obanor leads the team in scoring at 15.8 points to go along with 6.1 rebounds, and their other forward, a highly improved Daniel Batcho, averages 11.2 and 7.8 boards per game. If Texas Tech is going to pull off the upset, Obanor, Batcho, and a brand new piece, 7'0 center Fardaws Aimaq, playing his first game of the year, will be the keys.
They're not an elite three-point shooting team; they shoot 34.6% from deep, which ranks them 157th in D1 basketball. Their other two top scorers, senior guard De'Vion Harmon (12.5 points, 3.7 assists) and freshman guard Pop Isaacs (11.2 points, 2.7 assists), score in different ways. Isaacs is the best three-point shooter on the roster by volume, shooting 39.1% on six attempts per game, while Harmon shoots an abysmal 23.1%. Overall though, he shoots nearly 48% on 10 attempts per game from two, getting to the rim quite a bit.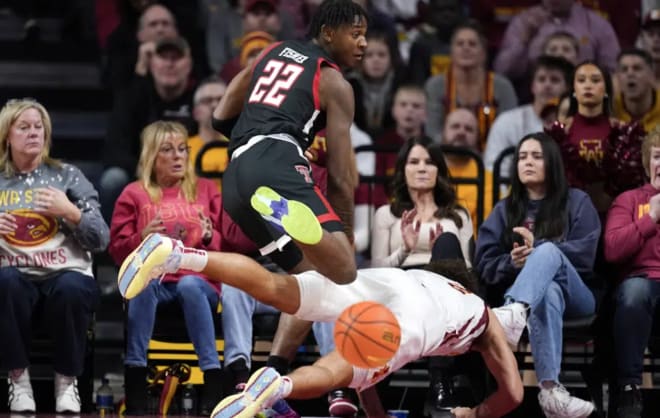 Texas Tech Defense.
Texas Tech has played well on the defensive end this season overall despite a few blips on the radar. They give up an average of 65.1 points per game, compared to Texas' 65.8 (Texas averages 82.1 points per game, however). They play the famed no-middle defense adopted by seemingly every team in the conference, but it was developed by TTU head coach Mark Adams, so they play it pretty much to a tee. It involves icing ball screens, switching everything, funneling drivers to the baseline and sidelines, and not allowing dribble penetration. It worked better last season when they had a crew of 6'8 high-level athletes to patrol the defensive side of the floor, and though they don't have the same level of players this season, it's still an effective form of defense.
Here's Texas Tech's starting lineup.

What to Watch For.
Fardaws Aimaq's Debut.
Texas Tech landed one of the top transfers in the country this offseason in floor-spreading seven-footer Fardaws Aimaq from Utah Valley, who averaged 18.9 points and 13.6 assists last season for the Wolverines, dominating the conference and being named conference DPOY. The defense is crucial, but what might be even more important is his ability to step out and hit the three – he shot 43.5% from deep, albeit it on a low amount of attempts. The key for him is just that he can hit those deep shots, meaning the Texas bigs are going to have to be mobile in this one to contest those shots and not allow wide-open takes. Many were expecting Aimaq to be Texas Tech's best player this year, so his return is massive for their chances tonight depending on how he plays.
Crowd Involvement.
Last year's home game against Tech was an unmitigated disaster for Chris Del Conte and UT's former head basketball coach – the fans were split 50/50 essentially, and the Raider fans were just straight up louder than the Texas fans, guiding their team to victory in very embarrassing fashion for UT. I even saw a guy throwing tortillas off the top balcony onto the court; the disrespect was real. I don't see that happening tonight. I think the Texas fans will pack the building and turn it into a fully supportive crowd that will raise the team's energy level and encourage them to take a step forward and beat the Red Raiders for the first time since 2021.
Rebounding.
Texas is going to have a tough time on the boards tonight dealing with the Texas Tech bigs: Aimaq, Batcho, and Obanor are not easy guys to box out, as they have size and strength. It should be an interesting battle for the Red Raiders all night, as they will try to prove themselves after Iowa State dominated them on the glass last game. I can't imagine Texas will out-rebound them by 17 like ISU did. Texas averages more rebounds per game than Tech does, but not by any kind of significant margin. The reality is, they're pretty close in this category, and it will be one of the most important ones in determining the outcome of this game.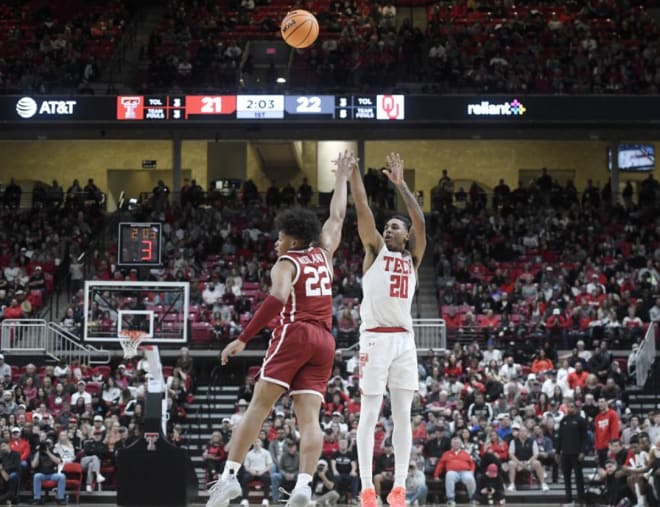 Best Bet:
Kevin Obanor over 5.5 rebounds
Obanor has been an excellent player for Texas Tech this year, averaging 6.1 boards per game. Since Texas doesn't have many guys bigger than the 6'8 Obanor, I think it's a safe bet that he hits his over working the glass.
Prediction:
Texas Tech +9
I think Texas Tech plays a great game, but loses to the Longhorns at the Moody Center tonight. Texas frankly just has more talent than TTU does, and I think they will show that by winning the game down the stretch. They won't dominate it, but I do think they take home the W.