PGA of America, The DEC Network, Blackshaw Partners, Exela Technologies, And More Make Leadership Moves » Dallas Innovates
EnLink Puts Succession Plan in Place with Chairman, CEO Retirement
Jesse Arenivas will join Dallas-based EnLink Midstream as CEO and board director on June 20 when Chairman and CEO Barry E. Davis retires from the company, which he led the founding of, after more than 25 years of leadership.
The company said in a statement that Davis led EnLink Midstream's predecessor, Crosstex Energy, from its founding in 1996 through the 2014 merger of Crosstex with midstream assets from Devon Energy Corp., the transaction that created EnLink.
Under Davis' leadership, EnLink evolved into a Fortune 500 integrated midstream company with a strong financial foundation and a diverse geographic footprint in several top U.S. basins, which is also pursuing innovative and sustainable energy transition opportunities, such as carbon dioxide (CO2) capture and sequestration (CCS).
Arenivas comes to EnLink after nearly 20 years with Kinder Morgan Inc. where he helped the company grow to become the largest transporter of CO2 in North America. Enlink said Arenivas was president of the CO2 segment since 2014 and was appointed president of KMI's Energy Transition Ventures team upon its formation in early 2021.
The company also announced that Leldon E. Echols will become chairman of the board on June 20. Echols remains the chair of the board's Audit Committee and a member of the board's Governance & Compensation Committee.
—
Stream Realty Partners Promotes DFW Exec to COO
Dallas-based Stream Realty Partners has promoted Blake Kendrick, the executive managing director of its Dallas-Fort Worth market, to serve as the firm's next chief operating officer.
In his new position, Kendrick will help drive alignment, process, and profitability across the company's 14 markets while continuing to manage the Dallas and Fort Worth operations.
In a statement, the company said that Kendrick will work alongside President Chris Jackson on the firm's vision and growth strategy, which includes plans to continue expanding across new markets and business lines. He will transition into the new role over the next few months as current COO Liz Sheff prepares to retire in July after more than 12 years at Stream and 32 years in the commercial real estate industry.
Among Kendrick's top priorities are ensuring that infrastructure will handle the firm's projected growth while maintaining and highlighting its distinct culture with strategic internal and external messaging across all business lines.
—
PGA of America Names First-Ever Chief Technology Officer
Frisco-based PGA of America has promoted Kevin J. Scott to be its first-ever chief technology officer.
Previously, he was head of technology, leading the design and launch of the PGA's consumer digital products, PGA.com and PGA Coach. Scott also transformed the technology and digital units into one customer-centric, product-minded organization of top engineers, designers, and product managers, the association said in a statement.
"Kevin Scott successfully steered the PGA through a technology transformation over the last five years," PGA of America CEO Seth Waugh said in a statement. "He will now lead us in deepening our understanding of the PGA Member through technology, providing a scale of services to our 41 PGA Sections, increasing the value of our Championships, connecting consumers to our PGA Professionals and supporting the modernization of our PGA Professional career development."
The association said that in support of PGA professionals, the Ryder Cup and all of the PGA's championship events, Scott led the design and build of e-commerce, ticketing, scoring, customer relationship management, digital marketing, hospitality, ERP, data warehouse, websites and mobile apps.
The PGA of America says that it's now entirely cloud native, enabling a more collaborative and productive workforce. Rather than maintaining traditional IT systems, the company's technology investments are now focused on creating valuable products and digital experiences. This led to significant cost savings for infrastructure, operations, and computing. Scott's technology team also modernized the association's websites, apps, learning management systems and omni-channel marketing services.
—
Sesami Cash Management Technologies Makes Three Exec Appointments
Sesami Cash Management Technologies, a global cash ecosystem integrator and technology company, announced three strategic appointments to its global leadership team.
Michael Ross, a retail industry veteran becomes chief financial officer; brand expert Nicolas Van Erum comes aboard as chief marketing officer; and cash management software and industry veteran Soji Skariah will become managing director and global head of software.= 
Sesami, which has an office in Carrollton, is headquartered in Toronto, Canada.
Sesami said in a statement the leadership additions build on its recent acquisition of Dallas-based Tidel and Sweden-based Gunnebo Group's cash management business. Following those moves, Darren Taylor, CEO of Tidel, was appointed as Sesami's president, COO, and global head of Intelligent Devices, and Christian Weisser, president of Gunnebo Cash Management, was named Sesami's managing director and global head of managed services. The acquisition of Tidel and Gunnebo Group's cash management business brought on more than 800 software, cash automation, and product specialists to Sesami.
"This highly skilled team of experienced professionals will be instrumental in transforming the global cash ecosystem, which is ripe for disruption," said Sesami CEO Stéphane Gonthier.
Ross is responsible for overseeing the company's financial and corporate functions and for putting in place business processes that reflect the level of sophistication and performance Sesami brings to clients worldwide. Before Sesami, Ross was CFO of Dollarama for over a decade, one of Canada's leading and fastest-growing value retailers and part of the TSX-60 index.
Van Erum is responsible for the creation and deployment of the Sesami brand as an internationally recognized industry leader. He also oversees Sesami's brand strategy and the implementation of a borderless corporate culture. Nico has spent the past 25 years working at some of the world's top creative agencies, including as Founder and Managing Partner of Sid Lee Los Angeles for a decade. He worked closely with global powerhouses such as Adidas, Apple, Cirque du Soleil, FIS, Netflix, Samsung, and Visa
Skariah is responsible for Sesami's global software business, and for driving its technology. He has over 25 years of experience in business, sales, delivery and finance, and has a track record of transforming and growing software and tech businesses into mature, and complex organizations that span across multiple geographies, the company said in a statement.
—
Sentrics Names New Chief Financial Officer
Garland-based Sentrics, a technology provider for senior living communities, has appointed Amy Acosta as chief financial officer to lead its finance, human resources, legal, and administration operations.
Acosta brings a background of innovation and automation to support both top-line and bottom-line growth, creating scalable financial and operational strategies while integrating technology and businesses, the company said in a statement. She joins a team of seasoned executives with experience across various technology industries, Sentrics added.
"Even as senior living operators continue to contend with resourcing challenges, residents moving into communities have higher expectations about safety, engagement and care," Sentrics CEO Darin LeGrange said in the statement. "We have been well positioned to help more than 6,000 communities meet and exceed those expectations. The addition of Amy as CFO will ensure that we continue to build upon a solid financial and technology foundation to support our customers long into the future."
Sentrics said that Acosta has led successful global teams across strategy, finance, investor relations, revenue management and human resources. Previously, Acosta was CFO at Grace Hill, where she orchestrated the company to a successful exit.
—
Blackshaw Partners Names Chief Innovation Officer, Managing Partner
Tammy Meinershagen has joined Blackshaw Partners as chief innovation officer and managing partner Dallas/Frisco.
In a statement, Meinershagen said that Blackshaw Partners is approaching 50 years as a global executive search firm and recently relocated its headquarters to The Star in Frisco. She said that in her new role, Meinershagen oversees all business operations and strategies expanding the Blackshaw Partners brand, both in the U.S. and internationally.
She also will also lead the firm's Global DEI Practice and Client Engagement in Dallas/Frisco. Blackshaw opened its officer at The Star last fall.
Meinershagen has more than 10 years of driving strategic change, creating initiatives that mobilize key stakeholders and result in exponentially increased brand awareness and winning partnerships. Named the "Spirit of Frisco" by the Chamber of Commerce and CEO MOM Magazine's Power 15, her leadership and innovative work has been featured in the Wall Street Journal, D CEO Magazine, Korea Daily News, Dallas Morning News, WFAA, Local Profile Magazine, Frisco Style Magazine, and many other media outlets.
Meinershagen made history this year as the first Asian-American to serve on the Frisco City Council.
—
Ranger Investment Management Appoints Chief Compliance Officer
Dallas-based Ranger Investment Management, an employee-owned boutique investment manager specializing in small- and micro-cap U.S. growth strategies, announced that Melanie Mendoza has been appointed chief compliance officer and will report to Joseph LaBate, partner.
Mendoza also is a member of the firm's Compliance, ESG Advisory, and Cybersecurity committees, the company said in a statement.
"Melanie brings several decades of compliance and investment industry experience to Ranger Investments. For the past seven months, she has served as interim CCO and has been instrumental in leading our compliance program," LaBate said.
Before becoming interim CCO at Ranger Investments in 2021, Mendoza was founder of MHM Consulting LLC, which provided independent compliance consulting services to registered investment advisors. Before that she was chief compliance officer for Matarin Capital Management, where she played a key role in developing the firm's ESG policy.
—
New Western Names Former Redfin Exec as Chief Marketing Officer
Fort Worth-based New Western, the largest national private source of distressed residential investment properties, announced that former Redfin executive Kuba Poraj-Kuczewski has joined the company's leadership team as chief marketing officer.
The company said that Poraj-Kuczewski will be responsible for leading all marketing efforts and will oversee its marketing team.
"The vision we have for New Western far exceeds traditional levels of growth and requires the expertise of a leader with a proven track record of optimizing capabilities, positioning and tangible business," said Kurt Carlton, co-founder and president of New Western.
"New Western has an impressive history of building high-performing teams, and my passion lies in helping these teams drive customer awareness, demand and retention," Poraj-Kuczewski said.
In a statement, the company said that Poraj-Kuczewski brings more than two decades of experience in customer acquisition, engagement, and marketing communication strategy.
Previously, Poraj-Kuczewski led marketing at high-growth tech companies from early-stage industry leaders, including ClickBank, Quote Wizard, Redfin, and Education Dynamics.
—
Biote Corp. Names New Chief Medical Officer
Irving-based Biote Corp., a high-growth, medical practice-building business within the hormone optimization space, has appointed Ross W. McQuivey, M.D., as its chief medical officer.
McQuivey will be responsible for leading continuing clinical research efforts and publications. Biote said it expects him to be instrumental in expanding the Biote Method to mainstream medicine.
McQuivey brings more than 20 years of medical and scientific leadership in the healthcare industry, with management experience in research and development, medical affairs, as well as regulatory and quality control. He has published over a dozen peer-reviewed journal articles, abstracts, and poster presentations, and has lectured extensively in the United States and internationally.
Prior to joining Biote, McQuivey served as chief medical officer of Laborie Medical Technologies, a global medical technology company focused on urology, urogynecology, gastroenterology, obstetrics, gynecology, and neonatal health.
—
Exela Technologies Names President, Bills and Payments
Irving-based Exela Technologies named Lakshmi Narayanan Chandramohan as president, bills and payments, a role in which he will be responsible for financial institutions within Exela's Exchange for Bills and Payments ("XBP"), the largest revenue contributor in the ITPS accounting segment.
Chandramohan will continue to bring Exela's value proposition to financial institutions across the Americas while collaborating with others in the organization to expand business across industry verticals, the company said in a statement.
"Lakshmi has been an asset to Exela since joining 10 years ago. Lakshmi's deep understanding of payments and bills has resulted in numerous wins. We look forward to Lakshmi's leadership in enabling other Exelarators to provide value added XBP solutions across industries," Exela Executive Chairman Par Chadha said.
Chandramohan brings 27 years of experience to the company and has been with Exela for more than 10 years in various roles of increasing responsibility.
—
DEC Network Hires Senior Director of Southern Dallas Ecosystem
The DEC Network, an entrepreneurial support and networking organization, has hired Tarsha Hearns as its senior director of the Southern Dallas ecosystem, with the goal of making "an economic impact in the communities that need it the most."
"I really see this role being a face of the small business community in the southern sector, being someone who is going to be a voice, an advocate, and ensure that entrepreneurs get access to the resources that they need," Hearns told Dallas Innovates.
In the new role, Hearns will be leading strategic planning for The DEC's initiatives in the southern part of Dallas, as well as overseeing day-to-day operations of the organization's Oak Cliff outpost, The [email protected] Also, she will also manage The DEC's $1 million Community Navigator SBA Grant.
Hearns said that while startups and small businesses in Southern Dallas need access to capital like any other business, she will be focused on making sure that women and entrepreneurs of color have better access to those resources, in addition to having a voice at the decision-making table.
"If it were a perfect world, I will want entrepreneurs to never have to say, 'I didn't know that resource existed,'" Hearns said. "The type of impact that I would like to see is more businesses being started, more jobs created, and businesses generating enough revenue where they can make a significant economic impact in their own communities."
Founded in 2013, The DEC opened the doors to The [email protected] in 2018. In addition to providing a space for entrepreneurs to work, connect, and collaborate, the space has played host to numerous pitch competitions and The DEC's BIG iDEA DALLAS program, which is aimed at helping Black founders bring a business from an idea to a "market-validated business concept."
Hearns joins The DEC from her previous role as the director of LiftFund DFW, where she oversaw the Women's Business Center in Dallas, helping more than 70 businesses get off the ground and helping entrepreneurs secure more than $10 million in funding. Hearns also runs The Marketing Lady, a consulting business focused on solo entrepreneurs and small business owners. She takes over from Demetra Brown, who is now a senior program manager at California-based Promise Venture Studio.
—
Ensolum Taps Senior Engineer to Open Denver Office
Dallas-based environmental consultancy Ensolum LLC announced that Brian Sulzberger has been hired as senior managing engineer in a new Denver, Colorado office.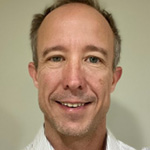 The company said that Sulzberger will open a new office for Ensolum on the Front Range of Colorado and assist with developing new business, expanding client relationships, and hiring and managing staff.
Sulzberger is an environmental engineer and geologist who brings more than 23 years of expertise in environmental assessment, remediation, and compliance projects, primarily for oil and gas clients and underground storage tank programs. He is experienced in developing the necessary resources and strategies for clients to complete projects that are high in quality, meet legal requirements, and are both safe and efficient, the company said.
Sulzberger's primary focus is developing spill response and remediation programs and he has a high level of experience implementing regulatory compliance, negotiating with regulatory agencies on behalf of clients, and designing approaches to complicated soil and groundwater sites. He has experience communicating technical concepts and issues, particularly for projects that include complex remedial approaches.
—
Skylark Private Equity Partners Adds Senior Associate
Dallas-based Skylark Private Equity Partners, an entrepreneur-centric lower middle market private equity firm, has added Makena Timmins to its investment team as a senior associate from Bain & Co, where she consulted large private equity firms with underwriting diligence and portfolio company improvement strategies.
Before working at Bain, Timmins served for eight years in the US Army as a captain leading troops in Afghanistan, South Korea, and Alaska, the company said in a statement.
"We recently closed our fourth investment and will rely on Makena's skills to help guide our new portfolio companies to their next levels of success. Her ability to develop strategies and drive performance improvements will prove invaluable to the companies in which we invest," Managing Partner Hunter Peterson said in the statement.
Timmins earned a BA in economics from the University of the South and an MBA from the Tuck School at Dartmouth.
—
Stream Realty Partners Names Property Management Managing Director
Stream Realty Partners announced that Tiffany Marano will serve as managing director of property management for the Metroplex.
In this position, Marano she will work with local leaders to develop the firm's teams, enhance its platform, and increase connectivity with internal and external clients. Marano comes to Stream, a national real estate services, development, and investment company, from Cushman & Wakefield, where she was a Director in Southern California for six years, Stream said in a statement.
Before that, she held positions with CBRE and Panattoni Development Co. in Southern California. Marano recently relocated to Dallas to be closer to family.
"I had some experience with Stream while working in Orange County and was impressed by their rapid growth and stellar reputation in the market," Marano said. "When I had the opportunity to go through Stream's recruitment process for this role, I met with many of the company's leaders and immediately felt the strong sense of team and value placed in their employees that is such an important part of their business culture."
Stream said that Marano will manage a large team of professionals charged with nurturing tenant relationships, proactively solving property and space issues, and helping ownership outline and implement management strategies. Marano also will be responsible for sourcing new clients and expanding the property management portfolios for the Dallas and Fort Worth offices.
—
Convergence Center Adds Dallas Business Leader to Board
Dallas business leaders Gregory Campbell has joined the board of Convergence Center for Policy Resolution, the leading nonprofit that convenes ideological and other opponents to bridge divides and solve "intractable issues."
Campbell is president and chief executive officer Rainmaker, Inc., a strategic investment and advisory firm based in Dallas and is also managing partner of Prosalus Capital Partners, a venture capital firm focused on healthcare. He has funded, operated, and advised ventures across a broad array of industries in the United States, Latin America, and West Africa, according to a company statement.
The Center said that Campbell leverages both business and philanthropic systems to advance his passion for higher educational achievement and technology as well as of economic mobility, business ownership, and other success pathways for women and people of color.
"Greg Campbell is an entrepreneur, angel investor, real estate developer, and nonprofit and community leader who has dedicated his career to building and investing in organizations that are disruptive, scalable, and noble in purpose," David Eisner, president and CEO of Convergence, said in a statement.
Among his other philanthropic commitments, Campbell serves as vice board chair of Methodist Health System, as well as a board member of the Communities Foundation of Texas, the Greater Harlem Chamber of Commerce, and the Greater Harlem Housing Development Corporation.
—
Regional Transportation Council Announces Leadership Moves
The Regional Transportation Council announced that Collin County Commissioner Duncan Webb has been elected chair and Fort Worth Mayor Pro Tem Gyna Bivens was elected vice-chair and will help lead the 44-member transportation policymaking body for the next year. Dallas County Judge Clay Jenkins will be the next secretary.
Bivens, who represents Council District 5 in Fort Worth, has served on the Regional Transportation Council since August 2021, the council said in a statement.
Webb takes over for Commissioner Theresa Daniel of Dallas County, who has chaired the RTC through its transition from virtual meetings to in-person gatherings during the COVID-19 pandemic. Webb will steer the RTC through the 88th Texas Legislature, which begins in January, the council said.
The new officers will serve in their positions through June 2023, according to the council.
The RTC includes local elected or appointed officials from the Dallas-Fort Worth area and representatives from the area's transportation providers. As the transportation policymaking body for the 12-county area, it oversees transportation planning for the fourth-largest metropolitan area in the country, which has a population of roughly 8 million.
—
Avodah Names 4 Leaders in the Deaf Community to Advisory Council
Dallas-based Avodah announced that four recognized leaders in the deaf community have joined the new Sign Language Projects Advisory Council of the transformative SaaS company that powers artificial intelligence capabilities.
The company said in a statement that Julie Hochgesang, Ph.D., Manny Johnson, Melissa Malzkuhn, MFA, and Russell S. Rosen, Ph.D., will guide the Avodah language team in strengthening connections with the Deaf community to create American Sign Language (ASL) AI-based technologies that ultimately will become ubiquitous in their daily lives.
The four council leaders possess unique expertise spanning education, linguistics, technology, the arts, and finance, Avodah said in the statement.
Here's more about the Avodah ASL Advisory Council members:
• Hochgesang is associate professor of linguistics at Gallaudet University. She is a Deaf linguist who works on documentation of signed languages, ethics of working with signed language communities, and making linguistics accessible to the communities
• Johnson is a private business consultant to a number of companies and organizations. He has an extensive history of working with accessible technology companies that enhance the experiences of individuals who are Deaf.
• Malzkuhn is the founder and director of Motion Light Lab, leading their creative research and development at Gallaudet University. Motion Light Lab is part of the Gallaudet-National Science Foundation Science of Learning Center on Visual Language Visual Learning Center (VL2). She is a co-founder of CREST Network (Cultivating Research & Equity in Sign-related Technology), which focuses on the equity and inclusion of Deaf people in the development of sign language technology.
• Rosen is the coordinator of the Program in American Sign Language and Program in Disability Studies at the City University of New York College of Staten Island. His publications and research interests are in the anthropology and history of Deaf people and their community and culture, and applied linguistics of ASL. He has served on the editorial board of several academic journals and as the president of boards of several schools for the Deaf.
—
Abbott Appoints Three to UNT System Board of Regents
Texas Gov. Greg Abbott has appointed Lindy Rydman and reappointed Ashok "A.K." Mago and Laura Wright to the University of North Texas System Board of Regents for terms that expire on May 22, 2027.
Rydman, of Houston, is the co-owner of Spec's Wines, Spirits and Finer Foods, a position she has held since 1996. Before that she held various roles with the company since 1972. She is a member of the Texas Package Stores Association and President of Spec's Charitable Foundation. Rydman received a Bachelor of Music Education from the University of North Texas.
Mago, of Dallas, is chairman and CEO of Mago and Associates. He is the founding chairman of the Greater Dallas Indo-American Chamber, now known as the US-INDIA Chamber, and a board member of the Primary Care Clinic of North Texas, Salvation Army of North Texas Advisory Board, and UT Southwestern Simmons Cancer Center Community Advisory Board. Previously, Mago was director on the Dallas Fort Worth International Airport Board and as a member of the Dallas Regional Chamber Board & Executive Board, 1st Independent National Bank Board, Dallas County Work Source Development Board, Dallas Museum of Art Board of Trustees, Dallas Symphony Orchestra Board, Dallas Convention & Visitors Bureau Board & Executive Board, United Way of Metropolitan Dallas Board, North Texas Commission Board, Dallas County Community College District Foundation, and BBVA Compass Bank Advisory Board in Dallas.
Wright, of Dallas, retired in 2013 after 25 years with Southwest Airlines, the last eight of which she was CFO and SVP of finance. She has served on the UNT System Board of Regents since 2015, serving as chair since 2019. She is currently a member of the Board of Directors for TE Connectivity, LTD, CMS Energy, Spirit Aerospace Systems, and Joby Aviation.

Get on the list.
Dallas Innovates, every day.
Sign up to keep your eye on what's new and next in Dallas-Fort Worth, every day.